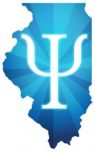 Brief History of IPA
The Illinois Psychological Association (IPA) is a 501(c)(6) non-profit association, and the largest professional association of psychologists in Illinois, with nearly 1,200 members.
The IPA was first incorporated on August 28, 1936 as "Illinois Society of Consulting Psychologists." In December 1944, the Articles of Incorporation were amended to change the name to "Illinois Association for Applied Psychology." Finally, in February 1976, the Articles of Incorporation were again amended to change the name to "Illinois Psychological Association."
Until 1963, when the IPA successfully lobbied the General Assembly to pass the first Psychologist Registration Act (HB 926), the IPA was recognized as the credentialing authority for psychologists. After the Registration Act was passed, the IPA successfully worked to include psychologists in the adult guardianship laws, civil laws to assess mental capacity, criminal laws to stand trial or enter a plea, the Dissolution of Marriage & Child Custody Act, child and elder abuse reporting, Social Security mental impairment evaluations, and evaluations of children with special education needs, among others. Psychologists' work is protected by the Illinois Confidentiality Act and they are given specific privileges in the Illinois Mental Health Code.
The Registration Act was completely revised in 1989 and became the Clinical Psychologist Licensing Act. In 1991, it was updated to become a Practice Act. The Act was again amended in 2014 to include a section to license prescribing psychologists, only the 3rd state in the U.S. to do so.
The IPA has fought to ensure that insurance companies compensate psychologists for their services if the insurance company pays a physician for similar services by passing the Freedom of Choice Act. The IPA further fought to include psychologists in the Prompt Payment Act and the Any Willing Provider section of the Insurance Code, and continues to advocate for psychologists' ability to perform evaluations independently under the Probate Act.
IPA Mission Statement
The purpose of the IPA shall be to advance psychology as a science and a profession and as a means of promoting human welfare by the encouragement of psychology in all its branches; by the continual improvement of the qualifications of psychologists through high standards of ethics, conduct, education and achievement; by expanding roles and opportunities for psychologists to serve the public within the field's emerging scope of scholarship and expertise; and by the increase and dissemination of psychological knowledge through meetings, professional contacts, reports, papers, discussion, publications, electronic media, and current methods of communication.