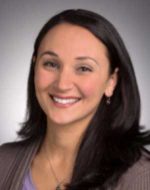 Sequence VIII: Ethics and Risk Management in a Digital World
Friday, April 27, 2018
9:00 AM to 4:30 PM
Presented by Amanda D. Zelechoski, Ph.D., J.D.
The Trust
6 Continuing Education Credits
15% off your Trust Sponsored Professional Liability Policy Premium
About the Workshop
Technology is advancing at a dizzying pace and is becoming increasingly central to the provision of psychological services. From portable devices to digital records to interjurisdictional practice to mental health apps, technology has brought remarkable benefits to our work; and at the same time created an increasingly complex set of ethical, legal, and regulatory challenges. In this rapidly evolving environment, the need to maintain an active risk management strategy is perhaps even more central than ever.
This workshop is a next-generation discussion of digital world issues. After a brief introduction describing The Trust Risk Management Philosophy and Strategy, this workshop will provide a review and update on the ethical, legal, and risk management dimensions of technology. We will focus broadly on these issues related to digital record keeping, telepsychology, digital communications, and social media. The workshop is applicable to all sites where health services are provided.

Learning Objectives
Participants will be able to:
| | |
| --- | --- |
| • | Summarize The Trust's Risk Management Philosophy, including strategies for identifying high risk situations and managing professional practice risks. |
| • | Develop and review strategies for managing digital record keeping challenges. |
| • | Describe risks regarding emerging approaches to telepsychology practice. |
| • | Identify strategies for managing online and social media risks. |
Presenters
Amanda D. Zelechoski, Ph.D., J.D.
Location:
The Standard Club
320 S. Plymouth Court
Chicago, Illinois 60604
312-427-9100
Click here to download workshop brochure and registration form.