Save the Date An IPA Private Event at Second City During the APA Annual Convention August 8 -11, 2019

IPA is planning an exciting evening of comedy and improvisation on Thursday evening, August 8, 2019 During the APA Annual Convention. We are having the world famous Second City perform their "Best of Second City" show for IPA's friends and colleagues.

Premiere - Stephen Colbert Level Sponsor
For a complete listing of event sponsors, click here
Download Event Flyer and ticket sales form or click on the ticket purchase sales link.
Save the Date!
November 14-16, 2019
Doubletree by Hilton-Lisle/Naperville, IL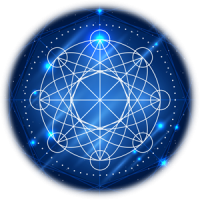 2019 IPA Annual Convention
Illuminating Intersectionality the World Within the Individual & the Individual Within the World
Interconnected Identities in Science and Practice
For more information, click here.
---
Friday, June 14th, 2019
Risk Management Workshop, Sequence IX: Complex Clinical Conundrums: Ethics & Risk Management
Presenter: Amanda D. Zelechoski, PhD., JD
9am-4:30pm
For almost 25 years, The Trust has been providing continuing education workshops and individual consultations, with a focus on improving psychologists' risk management skills and strategies. These workshops have evolved from basic concepts and strategies, to a more applied, integrated, and strategic approach to help you protect yourself fromadverse disciplinary and legal actions.
For this newest workshop, The Trust Risk Management Program reviewed data from 70,000 consultations provided to date in order to determine which issues and questions are most pressing for today's psychologists. Topics will include boundaries and multiple relationships, challenging terminations, working with children in the midst of family
conflict, coping with disciplinary complaints, psychotherapy patient requests for legally-related documentation, and, time permitting, working with clients in other jurisdictions.