Not a member? Join IPA as a student affiliate and you automatically become an IPAGS member! You will receive a monthly email news broadcast which will keep you up to date on all the current IPAGS activities. As a member of IPA, you will also receive The Illinois Psychologist, a quarterly newsletter sent to all members, in addition to important information on professional development such as licensure issues, education and advanced training opportunities, and HIPAA.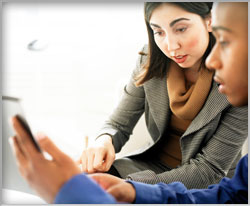 Welcome to the Illinois Psychological Association of Graduate Students. We are in the beginning stages of developing a resource for psychology graduate students who are looking for answers to questions about education and clinical training, professional development, networking, and much more!
Not a member? Join IPA as a student affiliate and you automatically become an IPAGS member!
This Section was created to promote the education of graduate students in matters relevant to clinical and academic training. It also informs the professional community about graduate student activities. The Section advocates for the professional development of graduate students during their clinical and academic training and provides a network of graduate students in the state of Illinois. Mentoring opportunities and special workshops are provided on an ongoing basis.
What's in it for me? That's a good question and one that is frequently asked by students who tend to focus on other matters of importance such a course work and clinical training. While it may sometimes be difficult to look farther into the future at this stage of the game, taking a moment to do so will reveal the importance of maintaining a close working relationship with the local community of professionals which may prove to be a key element to your success after graduation. Still not convinced? Contact current IPAGS Chair, Morgan Ferris, at ferrismorgan14@gmail.com to learn more about the important benefits to becoming a student member of the IPA.