Friday, February 22, 2019
1:00 to 3:00PM
Legal Issues for the Business of Your Professional Practice
Presented by: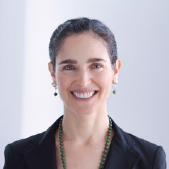 Jessica Oldani, J.D., attorney at Oldani Entrepreneurial Law

This workshop is not eligible for continuing education credits
About the Workshop
This workshop will guide attendees through an interactive discussion covering numerous legal topics essential to the business of running a professional practice, such as choice of entity, hiring others, and ownership of materials. Bring your questions.  The legal issues covered include Corporations, LLCs, Employees vs. Independent Contractors, Ownership of Work Product, Service Agreements, Business Signatures, Trademarks, and Trade Secrets. 
Location:
Illinois Psychological Association Building Conference Room 67 East Madison Street 18th Floor Chicago, Illinois 60603 312-372-7610 x201
Click here for more information and to register
Click here to download workshop brochure and registration form.