Illuminating Intersectionality – The World Within the Individual and the Individual within the World: Interconnected Identities in Science and Practice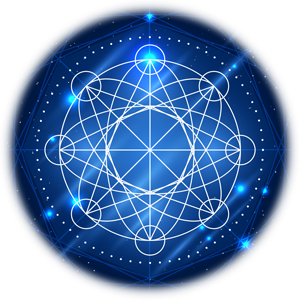 Thursday, Friday, and Saturday, November 14 – 16, 2019
Doubletree by Hilton-Lisle
Naperville, IL
This year's convention has three primary tracks: Research, Practice, and Training. We added a fourth track due to the relatively large number of proposals we were able to accept, and successfully placed presentations within their tracks and themes. Each day will start with a debriefing session by the Planning Committee to process the prior day's sessions.
THEMES:
Thursday: Exploring Intersectionality: A Primer for Psychologists
Friday: Specifics and Insights into Intersectionality
Saturday: Actionable Steps to Incorporating Intersectionality
Thursday's program stars four speakers, with Dr. Rahul Sharma who opens our Convention Keynote address in what will surely be an exciting way! He is followed by Dr. Elena Quintana and Dr. Inger Burnett-Zeigler, both highly respected psychologists who highlight critical issues in intersectionality within the Latinos and African American communities. Our afternoon keynote, Dr. Kevin Nadal, urges us with a Call to Action to intertwine intersectionality within all areas of practice, training, and research in psychology. On Friday, we dive into the depths of the specifics and on Saturday, we join together to create actionable steps and future goals. The aim of this convention is to collaborate and engage in discussions on intersectionality, which will fuel our ability to utilize best practices when engaging with our patients, students, and colleagues. I look forward to what will be an excellent event!
Thank you,
Kalyani Gopal, Ph.D., HSPP
Program Committee Chair and IPA President
Click here to download convention brochure
2019 Convention Sponsorship Opportunities
We anticipate that approximately 300 psychologists and psychology graduate students will attend this year's convention. Additionally, we host an Annual Luncheon which will be held on Friday, November 15th. During this event, awards will be given to prominent figures in government, the media, business, and psychological practice.
Our convention offers a variety of ways to advertise your product to psychologists. They include:
Exhibiting at the convention
Placing an ad in the convention brochure
Sponsoring a refreshment break
Placing a stuffer ad in the convention portfolio
Psychologists are interested in products for their practice, but they are also academics and business owners. They want to know about health, life, and liability insurances, billing, legal services, psychological test material, office supplies, computer products, books, office space, inpatient hospital and outpatient treatment programs, and investment information (and this is not an exhaustive list).
Please consider showcasing your products with us. For questions regarding sponsorship, contact Marsha Karey at 312-372-7610 x201
Click here to download 2019 IPA Sponsorship form
Make your hotel reservation early!
Doubletree by Hilton Lisle/Naperville
3003 Corporate Drive
Lisle, IL 60532
630-245-7600
Hotel Reservation Link
http://group.doubletree.com/IllinoisPsychologicalAssociation