Friday, February 22, 2019
9:00 to 11:00AM
Tangled Up in Food:
Treating the Patient with Comorbid Trauma and Binge Eating

Presented by: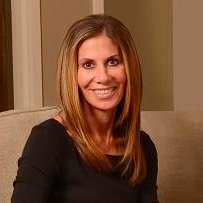 Julie Friedman, Ph.D.

2 Continuing Education Credits
About the Workshop
This program will review diagnostic considerations, neurobiological foundations, and treatment strategies for patients presenting with comorbid traumatic stress and binge eating pathology.  Specific attention will be paid to interventions that can be used in outpatient practice as well as higher levels of care with a case study presented at the end for further illustration of a new, evidence and exposure-based treatment for trauma.  
Location:
Illinois Psychological Association Building Conference Room 67 East Madison Street 18th Floor Chicago, Illinois 60603 312-372-7610 x201
Click here for more information and to register
Click here to download workshop brochure and registration form.